Since much of what I talk about has to do with remodeling projects at our home, I think it would be good for everyone to know how we ended up living in our 80 year old farmhouse.
We lived on one third of an acre when we got married. Yes that's 0.33 or 1/3 of an acre. The house was a good deal in a decent neighborhood. Not too far from our jobs, families, or church. It was fairly low maintenance but we didn't love it. I honestly didn't know you could love a house. Our plan had always been to stay in the house at least a couple of years to avoid capital gains taxes, then sell to buy the next one. Before having Audrey, we thought we would like to live on the lake. Our priorities shifted and we wanted to have land and animals for her to grow up with.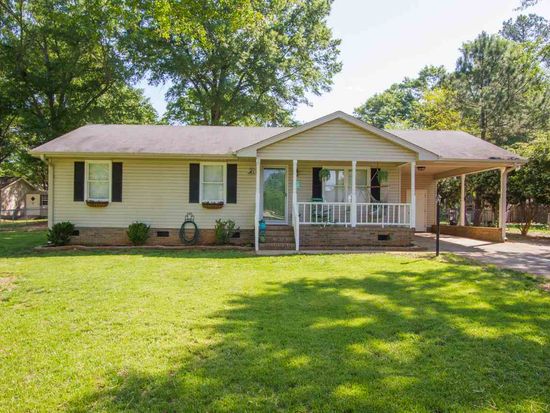 photo above: our old house
We must have looked at 50 houses during the time we lived there trying to find the one that was right for us. The thing that always bothered us was the idea of going back into debt. We didn't want to feel that weight again even if it was just while we waited for our house to sell. It seemed even less likely that we could move once I had quit my job at the bank. We were still adjusting to living on one income. We couldn't possibly add a house payment.
One morning in January when Keith got up to go to work at 5:00 a.m. I couldn't go back to sleep. I did something I did quite often which was search for foreclosures on zillow.com. This time I noticed a house saved in my favorites that I didn't remember ever saving. The funny thing was, I hadn't saved any houses. It was the only house in my favorites. It was a smaller house in rough shape on almost four acres of land, with over 100 acres of farmland surrounding it. I decided to look up the house on the county website to find out what the deal was with it. It had just been sold at the foreclosure auction at the courthouse to an investment company. I googled the investment company. A little sentence on their website intrigued me. It said " Unless you just want to take it off our hands before the work begins, when we're done, all you'll have to do is unpack." I would much rather do the work myself on a house than have an investor pick out everything paint color and piece of flooring that is going in my house. Also, the price would have doubled if it had been move in ready. I decided to email the investor. She responded that they couldn't sell the house right now because they were renting it to the previous owner until they could find a place to go. I had never heard of this happening. She also said they only sold houses before the work was finished if it was a cash sale. I put that idea in the back of my mind and we kept looking at other houses.
Keith and I kept praying that God would show us what to do. The more we prayed and talked, the more we felt like God wanted us to trust Him and just put our house up for sale. If our house sold quickly and we needed to rent for a couple of months until we found something we could. This would also free us up to pay cash for the next house. My home is my nest, so this was very scary for me especially with a one year old.
We worked until we got our house ready to put on the market. Our real estate agent sent a photographer out to take pictures on April 21, 2017. It took him a few days to get the pictures to our realtor so the house didn't go up for sale with an mls# until April 27th at 11:00 a.m. This is where I know God stepped in and took over our situation. Two hours later on the same day our house went on the market, the investor who had purchased the white farmhouse I had emailed about in January called me. The renter had moved out and they were willing to show us the house. We met with the investors at 6:00 p.m. that night. They showed us the house. They asked what our money situation was since the house needed some major repairs (roof and windows) that a bank wouldn't loan money on. We had saved my entire paycheck for almost a year while we were practicing living on one income before I quit work but we still only had $25,000 to put down. They were willing to take what we had and let us pay the rest when our other house sold! This is so unheard of in the real estate business. We told them we liked the house but would like to pray about it and let them know our decision in the morning.They left us in the house and told us to lock up when we were finished looking at anything we wanted to see. As the couple drove away I stood in the living room of our farmhouse crying, in awe of what had just happened. We had not only found our home but God had also answered our prayer about not taking out another mortgage.
photo above: our farmhouse before we did ANY work to it
The next day, we had 3 offers on our old house. One was even over the asking price. We signed the contract to sell our old house on the same day we signed the contract to buy our farmhouse. Since we were buying our new house without a bank, the sellers let us start moving our stuff in before we even closed with the attorney. Keith had already taken a week off of work so that we could go to the beach. We cancelled the beach trip and spent the week getting one room ready to live in at the farmhouse. We painted and put down new flooring in our bedroom. Audrey slept in the room with us with a window unit air conditioner until we could have our new HVAC system installed after we had the check from the sale of our old house. It was a rough couple of weeks but we could see God's hand working in our lives. When it seemed impossible to buy a house without a mortgage, God did the impossible. When word got out about how quickly our house sold, I had people asking me to help them sell theirs or find another house. The truth is, the house did sell in one day on the market but it took months of Keith and I praying and seeking God's will to lead up to selling it. It didn't really all happen in one day.
I know people thought we were crazy when they saw the house before we did any work on it. Some probably still think we are crazy but we love living here. I love refinishing old pieces of furniture I dug out of the barn out back. I love how quiet it is when I walk through the woods. I love that we have fig and pecan trees, muscadine vines and wild blackberries growing. I love seeing turkeys, deer and other wild life in the back yard. I love discovering old things like the cellar we found in the woods or an old watering can under the house.  I love knowing that God had a plan for us the whole time we were trying to figure things out and make it work on our own.
I bought my first foreclosure when I was 24 years old and we are living in our third foreclosure. It seems like we have lived in a construction zone our entire marriage. I could give readers all kinds of advice on the subject of buying, remodeling and selling houses but my number one piece of advice is to pray and trust God.
photo above: our house now